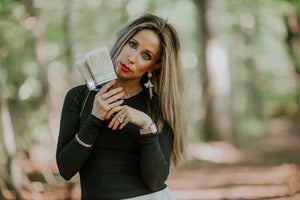 Learn about wigs with the most frequently asked questions.
If you have questions and you don't see them here -- we're happy to help. Chat with us or Book a Consultation
In this short video Chavie explains in detail how to cut the lace off of your new lace front wig.
In this video Chavie shows you how to put on your wig with a detailed demonstration.
When it comes to washing your wig, it's really important to be very gentle and use good quality shampoos and conditioner. In this video Chavie explains and shows you exactly how to wash and dry your Chavie wig so that it lasts as long as possible and stays in beautiful condition. Make sure to let your wig air-dry completely before styling.
Of course! Our head quarters is located in Chicago, IL. We do offer on-site consultations a salon visits, however, we pride ourselves with virtual high quality wig sales. Buying high quality wigs online poses it's own challenges since hair is so personal and customers may want to "feel" or actually touch the wig on their heads before making a purchase. Especially when it comes to wigs that cost over $1000 USD. While some people may not be able to complete a wig purchase online we have thousands of customers who have completed their wig purchases 100% virtually. We offer face-to-face meetings with zoom or FaceTime and in many cases ship wigs back and forth for final detail or cutting of the lace after being marked on the customers own head. Book a Consultation to begin your custom purchase today.